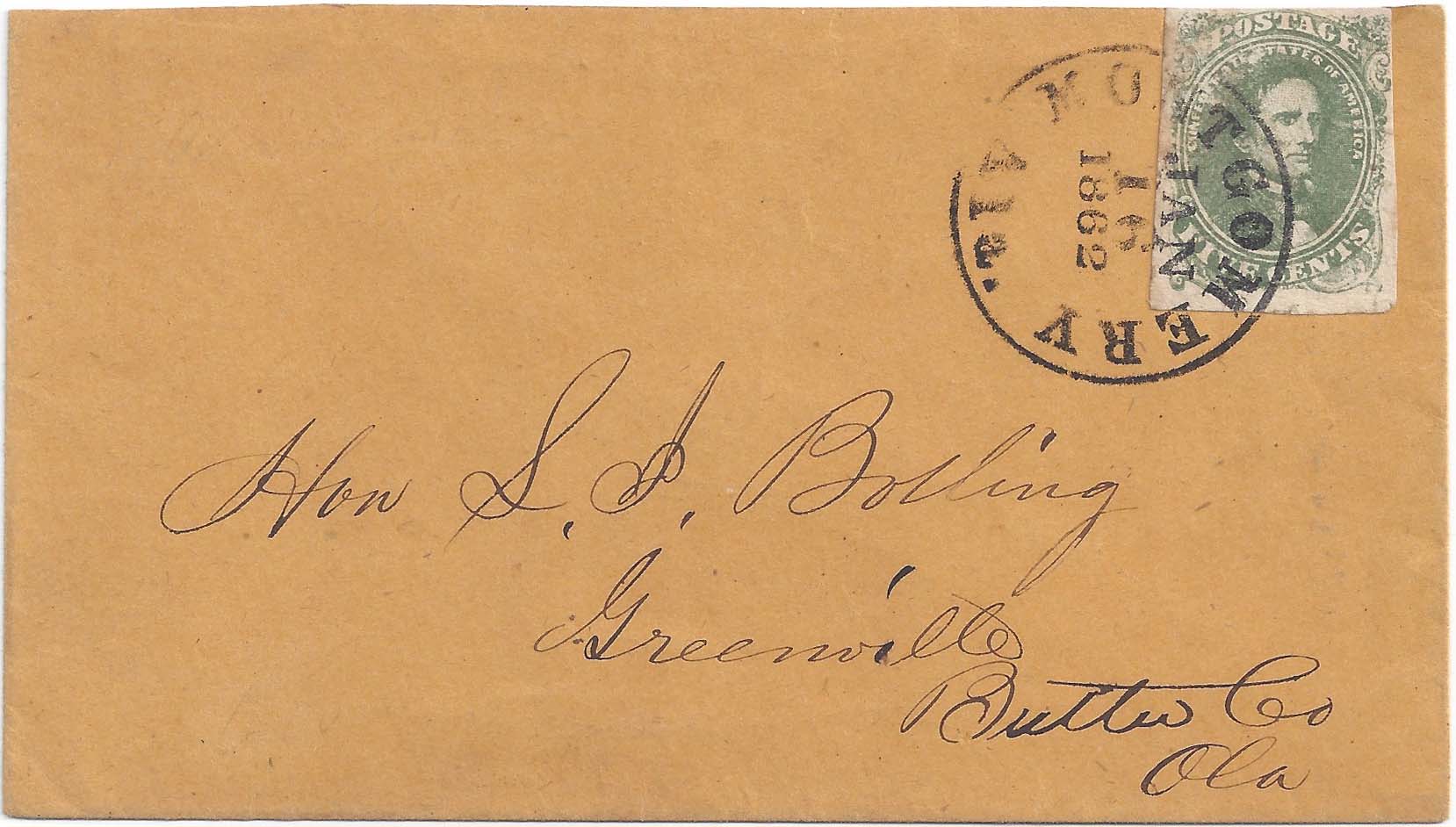 Click on image to enlarge.
Item# 20560
CSA 1, 5¢ green (light crease) tied neat MONTGOMERY Ala. JAN 16 1862 circular datestamp on fresh cover to Hon. S.J. Bolling Greenville, Butler Co., Ala. Top back flap missing. Ex Ralph Swap. $170.

Judge Samuel Jackson Bolling (1816-1891) was born in South Carolina but moving to Alabama with his parents when he was 3 years old. He was Probate Judge of Butler County for 35 years. During the war, he had to give up his judgeship to a carpetbagger. He was a delegate to the Secession Convention in Montgomery in 1860 and was one of the largest landowners in Butler County of his day.
Price: $170