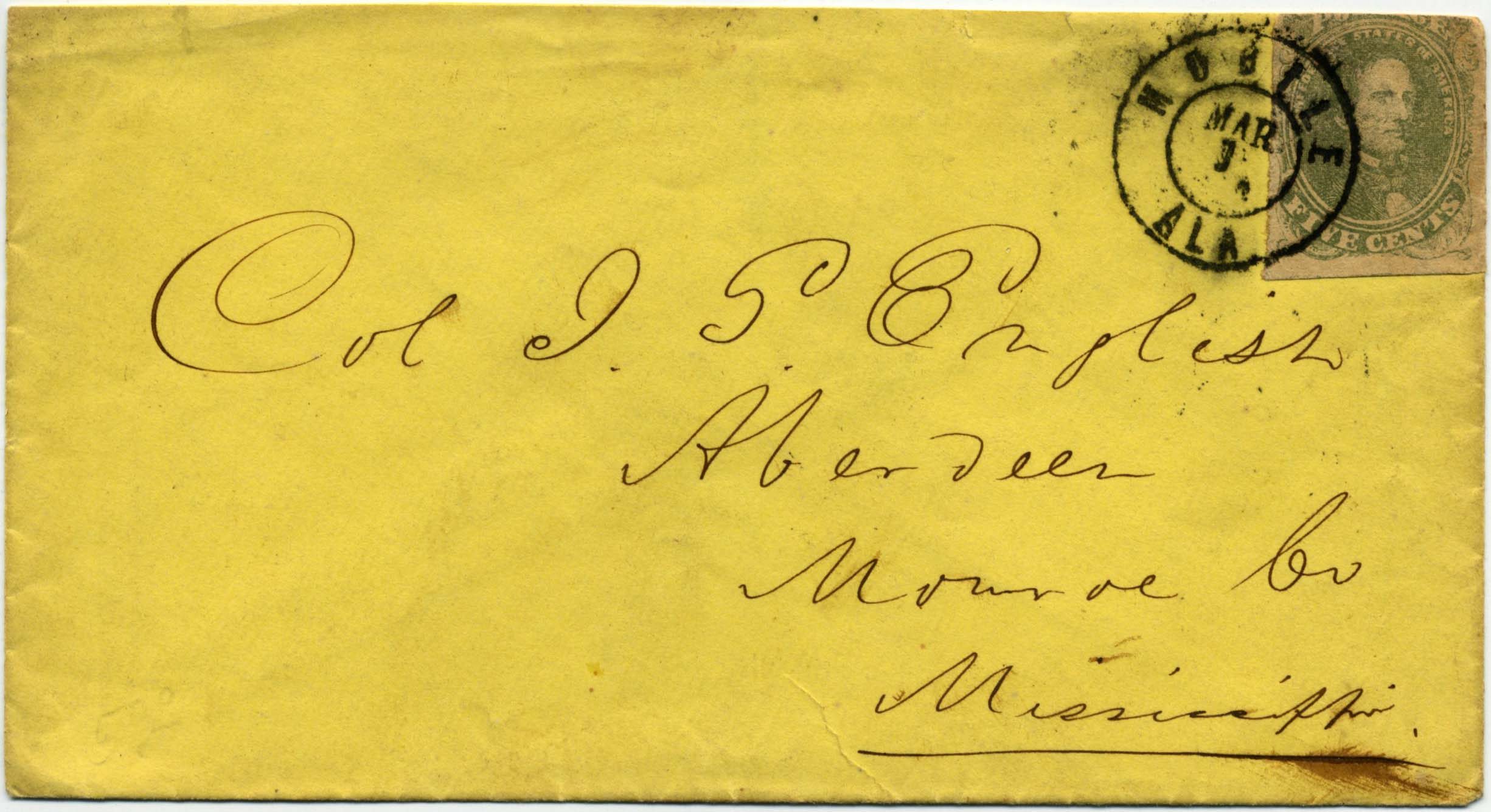 Click on image to enlarge.
Item# 19009
CSA 1, 5¢ green tied MOBILE / ALA // MAR / 1 [1862] double-circle datestamp on cover to Col. J.G. English, Aberdeen, Monroe Co[unty], Mississippi. Slightly reduced at top. Ex Roger Ballard. $150.
John G. English owned Strawberry Point Plantation near Aberdeen. On July 14, 1864, guns from the Battle of Tupelo could be heard at Strawberry Point. That night, his wife, Margaret King English, gave birth to a son, Cyrus Chalmers English.
Price: $150