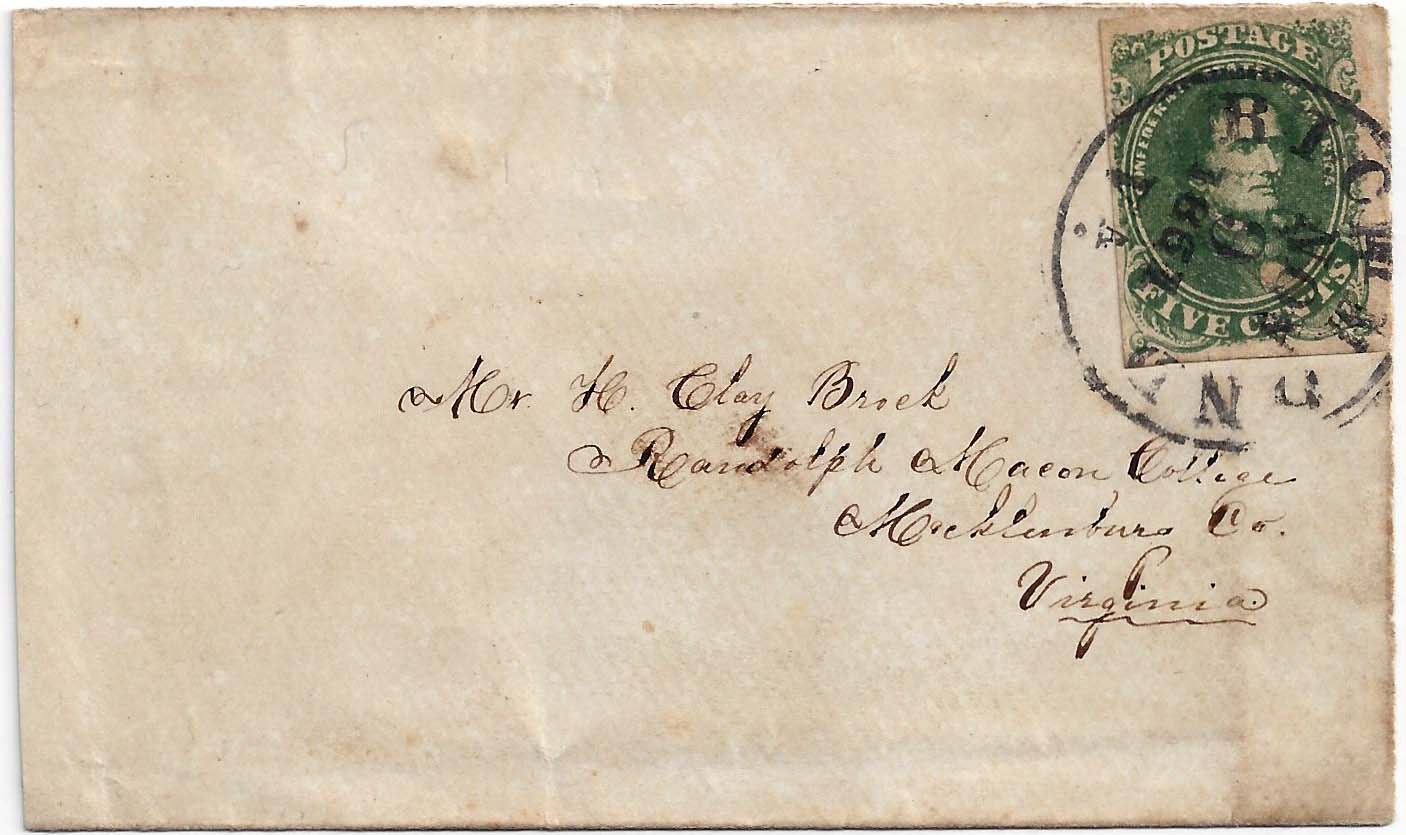 Click on image to enlarge.
Item# 20581
CSA 1, 5¢ green (4 margins), tied by RICHMOND VA. NOV 9 1861 CDS on small cover to H. Clay Brock, Randolph Macon College, Mecklenburg Co., Virginia. An early use (earliest use 10-16-1861). Ex Ralph Swap. $275.

Henry Clay Brock (1842-1925) enlisted My 1, 1864, as a private in Co. H, Virginia 9th Cavalry. He was wounded in the left knee May 27, 1864, at Ream's Station, Va. Born in Richmond, he was a graduate of UVA and Randolph-Macon. He was later a professor at Hampden-Sydney College.
Price: $275