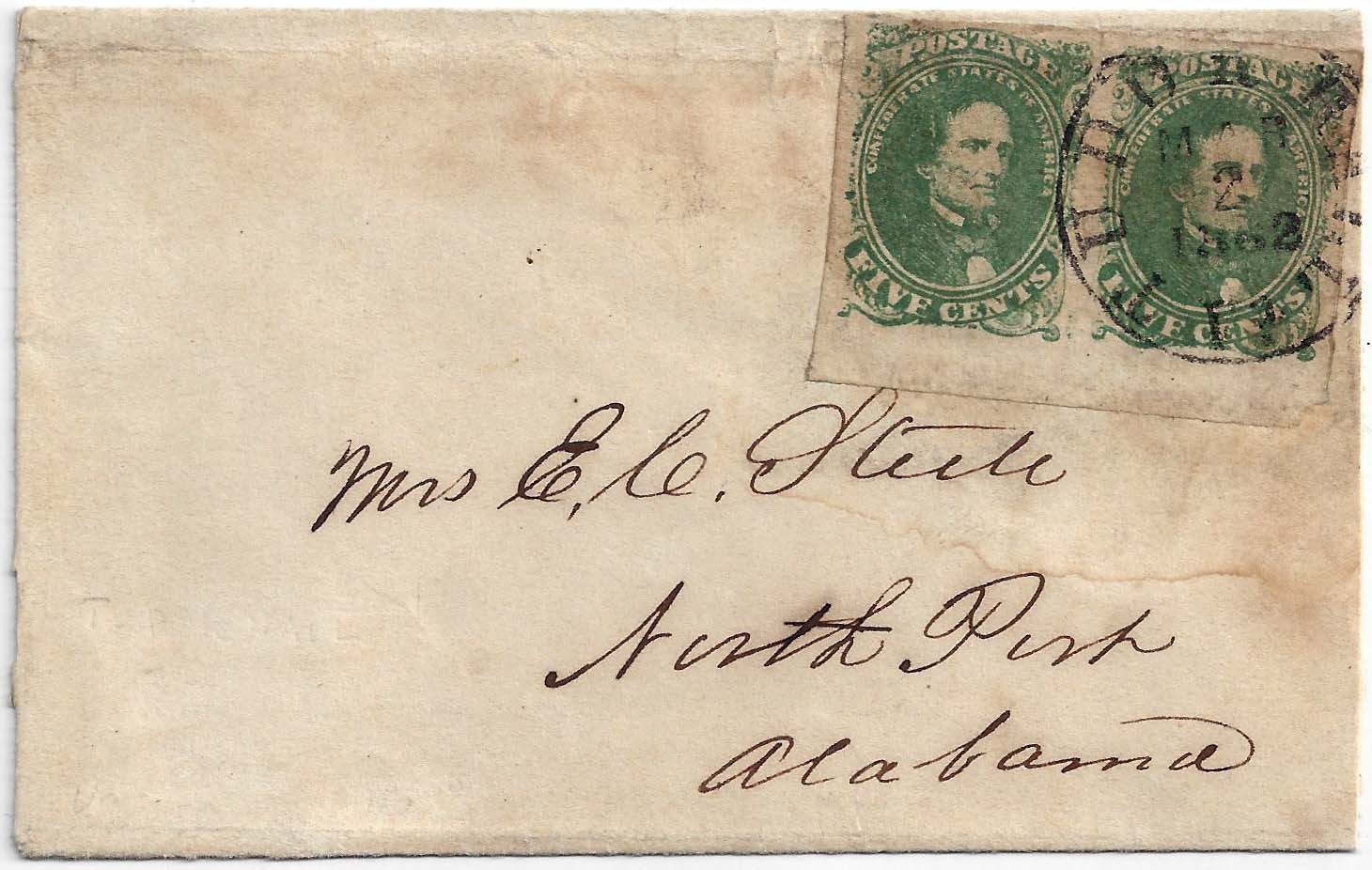 Click on image to enlarge.
Item# 20896
CSA 1 pair 5¢ green, Stone 1, positions 41-42 (91-92) 4-margin bottom sheet margin tied TUDOR HALL Va. MAR 2 1862 on cover to Mrs. E.C. Steele North Pond Alabama (Eleanor Caroline Thomson Steele, called "Ellen") from her husband, Lt. Abner Newton Steele. THIS IS THE LAST WEEK OF USE. The Confederate post office at Tudor Hall was abandoned on March 8, 1862, and all mail delivered to the post office in Gordonsville. In their advance on Richmond, Union authorities took over Tudor Hall and renamed it Manassas. Minor reduction at right. $350.
Capt. Abner Newton Steele (1826-1862) was a Tuscaloosa merchant before the war. He had military experience during the War with Mexico. He served in Co. G, 11th Alabama Infantry (North Port Rifles) He was killed at the Battle of Frazier's Farm June 30, 1862, the sixth day of the 7 Days Battles, while leading the company in hand-to-hand combat. Eight of the ten officers leading companies in the 11th Alabama were killed in the bayonet assault that day.
Price: $350