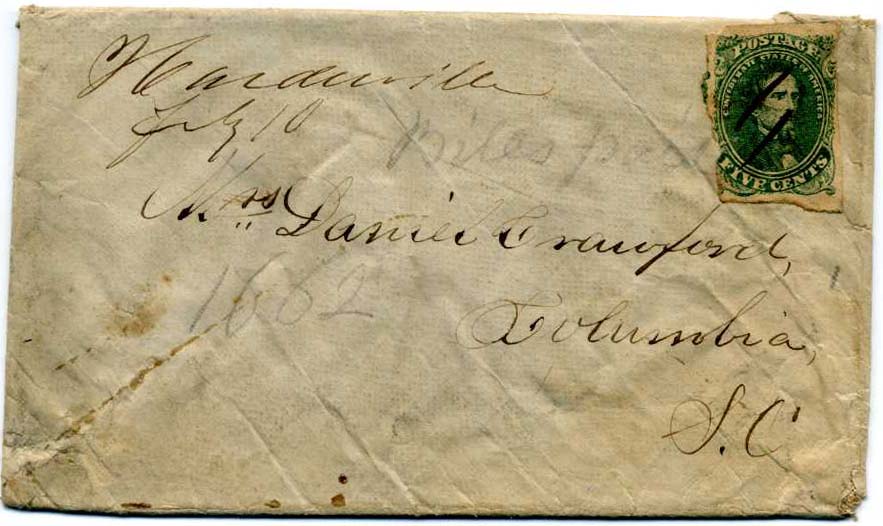 Click on image to enlarge.
Item# 7598
CSA #1, 5¢ green underpaid use with manuscript Hardeeville July 10 (1862) cancel on linen lined "money envelope" to "Mrs. Daniel Crawford, Columbia, S.C."; pencil docketing "Bills paid 1862". Postal authorities looked the other way on the rate as was sent by a soldier who could have sent it "due". $200.
Captain Daniel H. Crawford, A.Q.M. (Assistant Quarter Master) was the father of Sergeant Major John A. Crawford. They corresponded primarily with Mrs. Daniel Crawford and Miss Kathrine Crawford (sister or wife). Capt. Daniel H. Crawford's covers are addressed as him having served inMcLaw's Division in 1863, and later Longstreet's Division. He also was in the 15th Regiment of the S.C.V. and in the Signal Corps, which has been verified on an online Confederate roster. John Crawford was in Kershaw's Brigade, McLaws Division in the 2nd Regiment of the S.C.V.
Price: $200