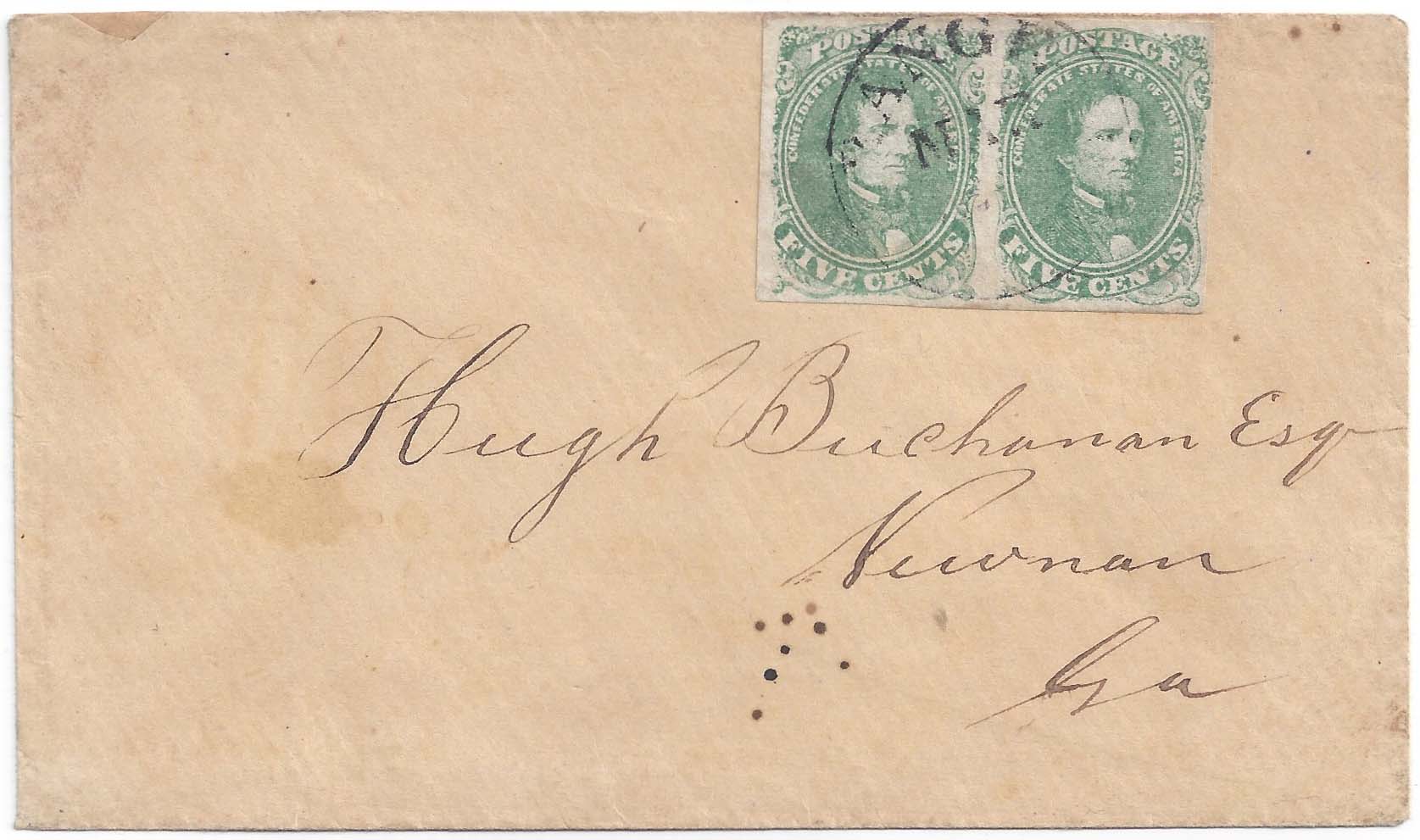 Click on image to enlarge.
Item# 20582
CSA 1, 5¢ green pair (4 margins), tied ORANGE C.H. Va. MAR CDS on cover to Hugh Buchanan Esq., Newnan, Ga. Very Fine, Ex Ralph Swap. $400.

Hugh Buchanan (1823-1890) was born in Argyle, Scotland, immigrated to the United States and settled in Vermont. He studied law, was admitted to the bar in 1845, and commenced practice in Noonan, Georgia, in 1846. He served as member of the state senate in 1855 and 1857. During the war, he enlisted in the Confederate States Army in June 1861 and served until 1865. As captain of Company D, Phillips' Georgia Legion Cavalry Battalion, he was wounded in the chest June 11, 1864, at the Battle of Trevilian Station.
Price: $400