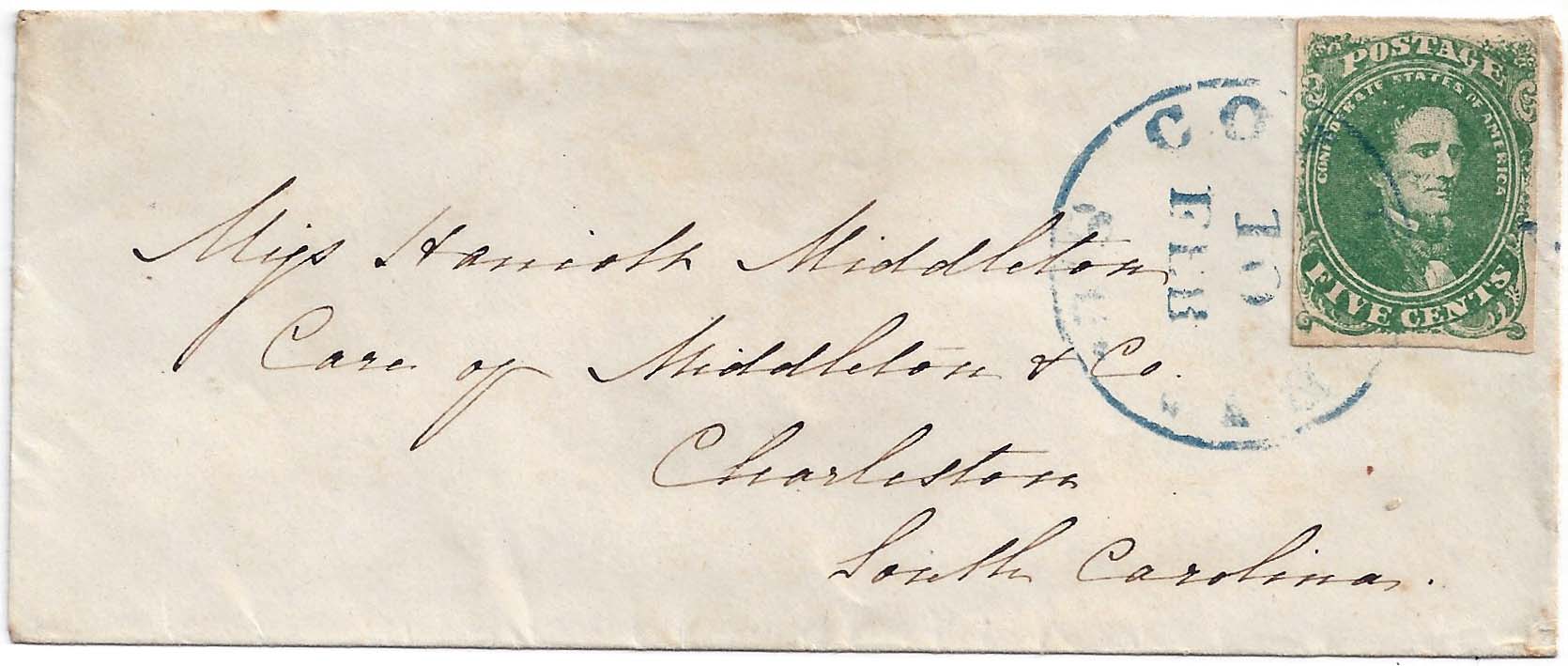 Click on image to enlarge.
Item# 20572
CSA 1, 5¢ bright green, 4 margins, tied blue COLUMBIA SC 10 FEB (1862) on narrow commercially-made cover with "SMM" on back flap tip but unfortunate small opening tear, to Miss Harriott Middleton, Care of Middleton & Co., Charleston, South Carolina. Very Fine. Ex Ralph Swap. $300.

Harriott Simmons Middleton: The Middleton correspondence is well known to Confederate students and the family papers are in the SC Historical Society. Harriott (1828-1905) was the daughter of Henry A. Middleton, a wealthy planting family.
Price: $300