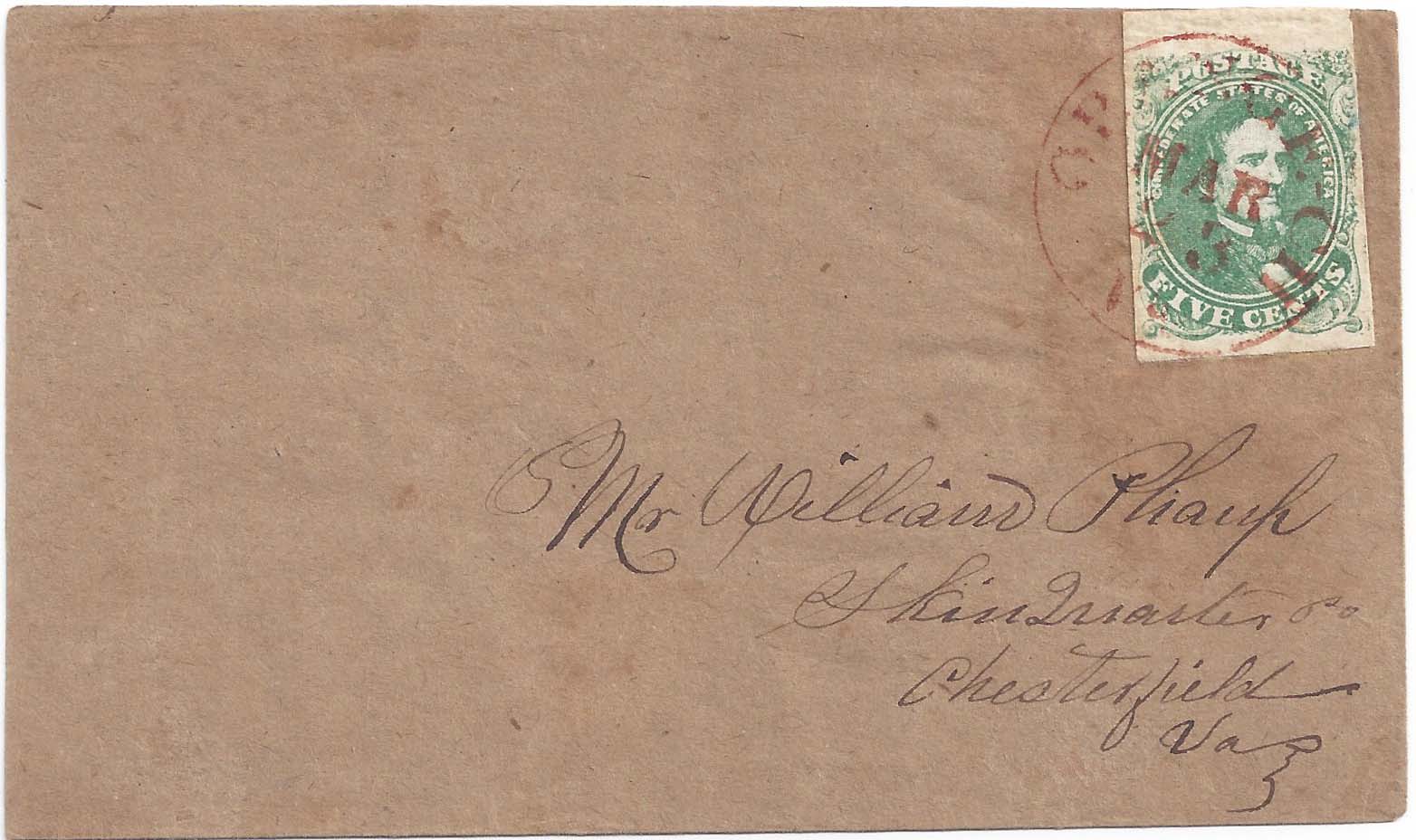 Click on image to enlarge.
Item# 20872
CSA 1, 5¢ green top sheet margin (4 large margins all around) tied bold orange CDS of ORANGE C.H. Va. MAR 23 [1862] cds on cover to William Phaup, SkinQuarters PO, Chesterfield, Va., Ex Judd and John Vagnetti. SCV $525. $450.
The Skinquarter Section of Chesterfield County, Virginia, was so named, as the "quarter" where native peoples gathered to skin their animals after a hunt. There is more than one William Phaup from the area thus which one cannot be speculated without further research.
Price: $450