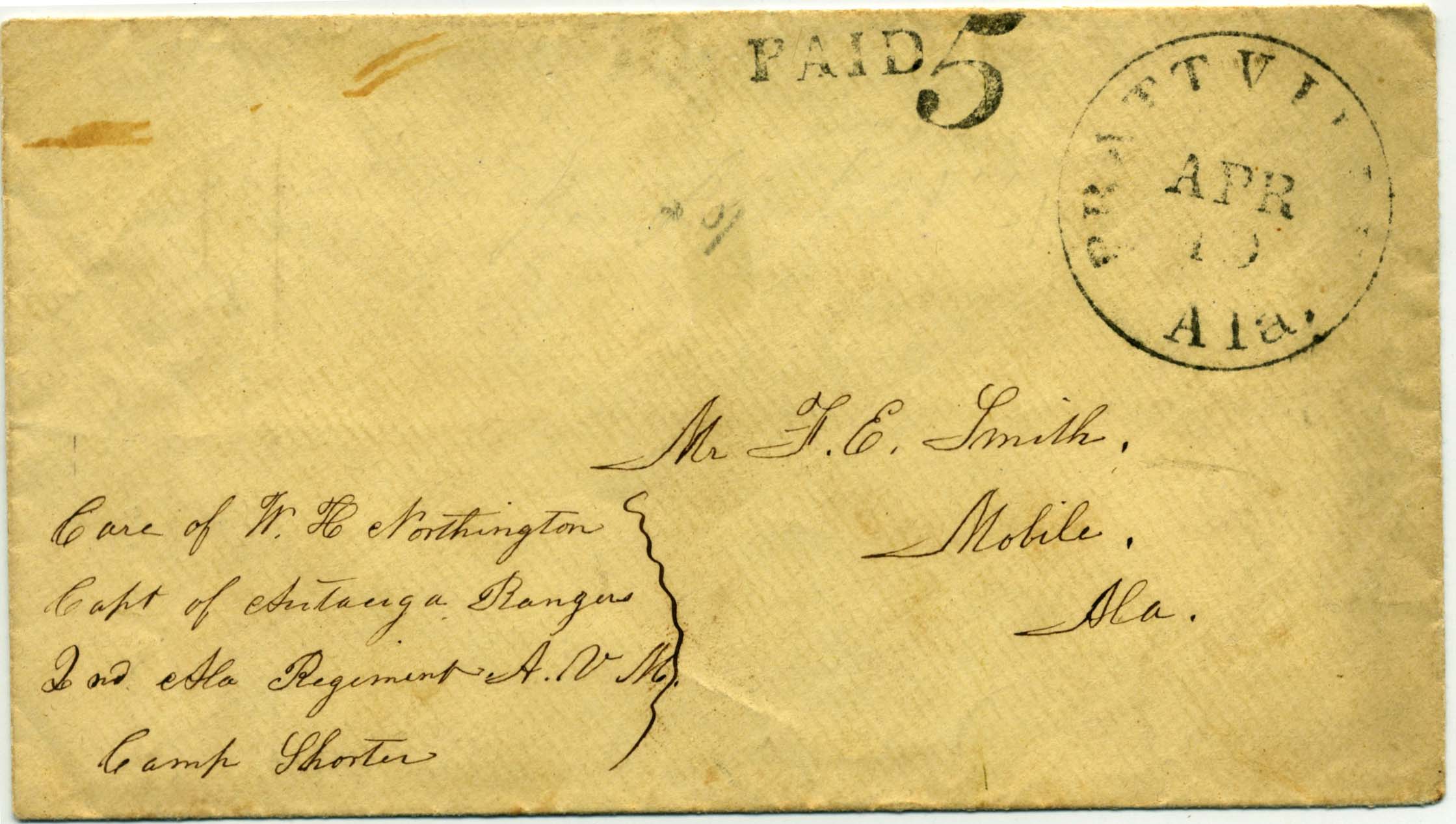 Click on image to enlarge.
Item# 19061
PRATTVILLE / Ala. // APR / 19 [1862] neat cds with matching PAID 5 (Type A, CV $200 – only B&W tracing in CSA Catalog) on cover to F.E. Smith, Mobile, Ala. Care of W. H. Northington, Capt. of Autauga Rangers 2nd Ala Regiment A.V.M. Camp Shorter. Ex Roger Ballard. $250.
William H. Northington, (1818-1880) was born in Mecklenburg County Va. A lawyer, he moved to Autaugaville, Alabama about 1847. He taught school for a while and married Rachel Rebecca Marcilla Golsan 17 May 1848 (they had seven children). They moved to Prattville, where he became a successful lawyer and a prominent businessman. Northington served as a captain in the Army of the Confederate States of America, Alabama 4th Militia Infantry. Camp Shorter was near Loachapoka, Ala.
Price: $250