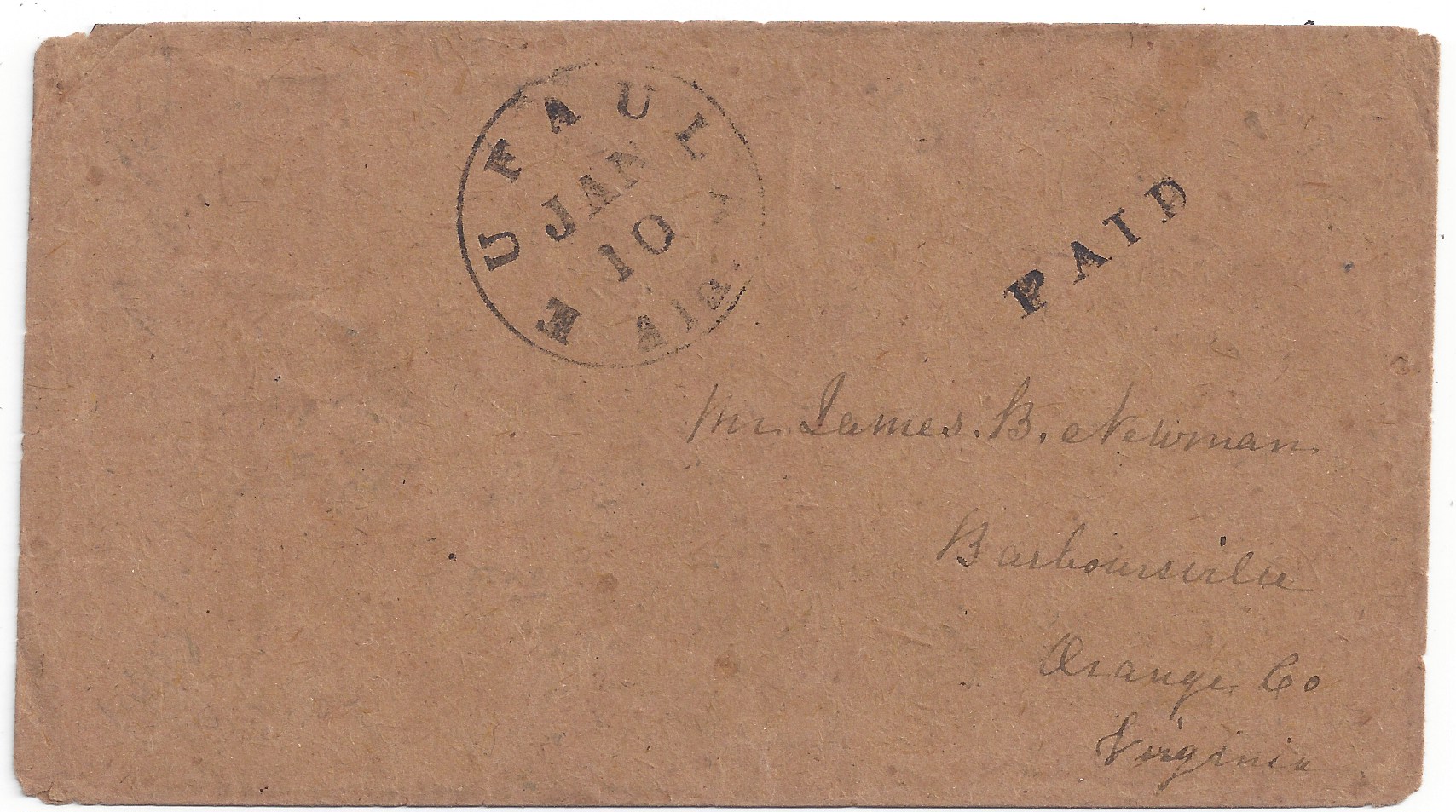 Click on image to enlarge.
Item# 20289
EUFAULA Ala JAN 10, beautifully struck circular datestamp with matching neat PAID straightline, no rate, CSA Catalog type B, CCV $200, on cover to James B. Newman, Barboursville, Orange Co., Virginia. $200.
James Barbour Newman (1803-1900) was born in Barboursville, Orange County, Va. and reared at Burlington, a historic plantation house. He married Sarah Battaile Fitzhugh (1811-1864) on May 25, 1830; she died June 6, 1864. They were the parents of at least 4 sons and 3 daughters. He lived in Orange, Va. in 1850 and Dan River Va., in 1880.
Price: $200