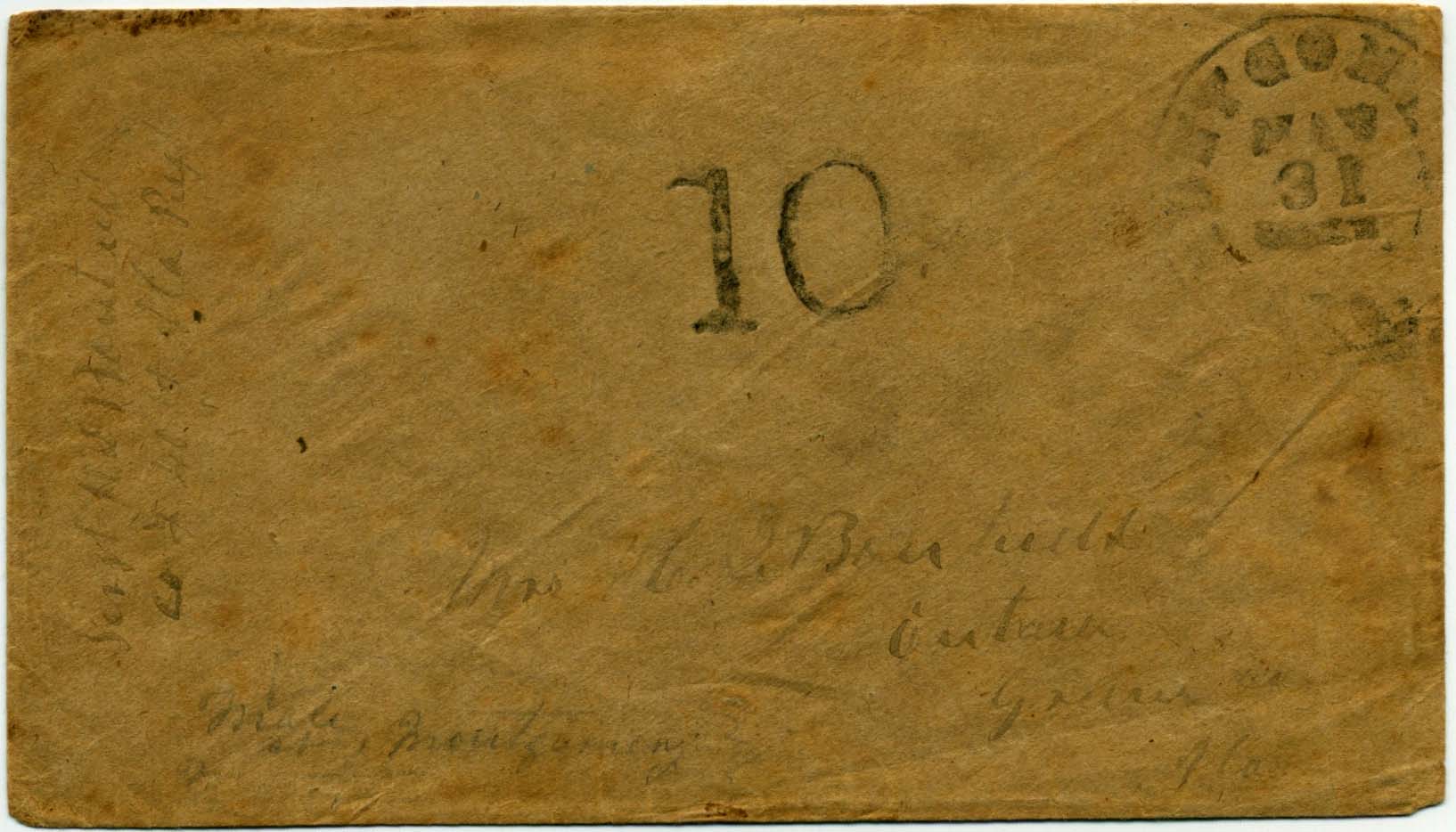 Click on image to enlarge.
Item# 19092
MONTGOMERY / Ala. // MAY / 31 cds with matching [due] 10 (Type C, CV $200 with poor image, this will be a replacement) on cover to Mrs. H. D. Boutwell, Eutaw, Alabama with mandated endorsement of Sergt H.D. Boutwell, Co. F 40th Ala Regt. At lower left is manuscript Trade at Montgomery. All writing in light pencil but readable. Ex Roger Ballard. $140.
Henry D. Boutwell enlisted 6 March 1862 as a 1st Sergeant in Co. F 40th Alabama Infantry. He is shown on a roll of prisoners paroled at Vicksburg date 4 July 1863 and with an Oath of Allegiance to the Union. He appears on a register of Ross Hospital and General Hospital Nideletin Mobile, Ala., with "Febris Intemittens" 2 Dec 1864.
Price: $140