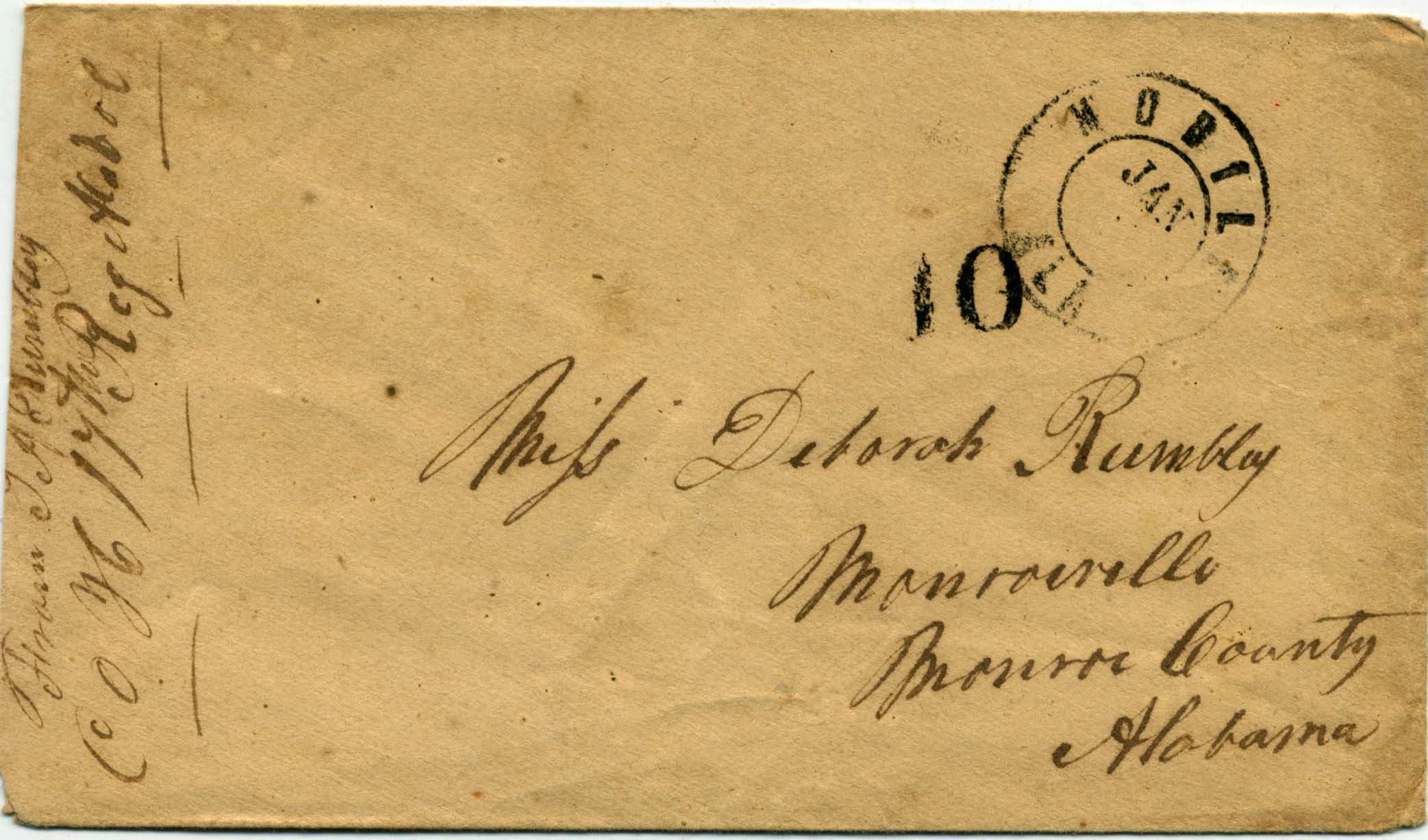 Click on image to enlarge.
Item# 19050
MOBILE / ALA // JAN (no date) with matching [due] 10 (Type F, CV $200) on cover to Miss Deborah Rumbley, Monroeville, Monroe County, Alabama. Mandated endorsement From T.A. Rumbley, Co. H. 17th Regt Ala Vol. Ex Roger Ballard. $150.
Thomas A. Rumbley enlisted as a private 25 October 1861 and served in Company H, 17th Alabama Infantry, Cantey's Brigade, Walthall's Division, Army of Tennessee. Paroled at Greensboro NC 1 May 1865.
Price: $150