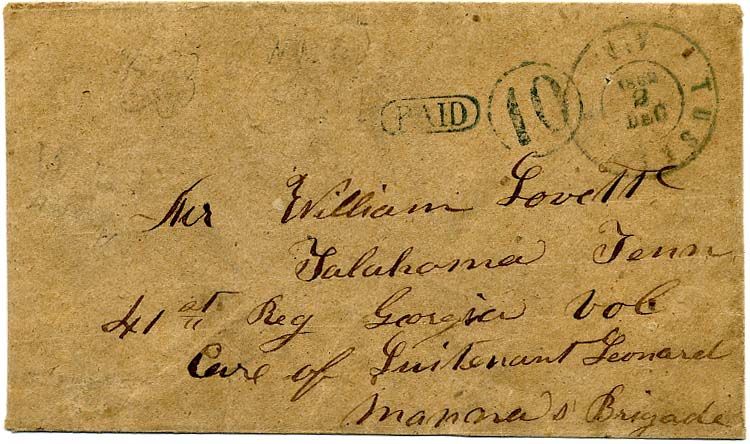 Click on image to enlarge.
Item# 13670
TUSKEEGE / ALA //DEC / 2 / 1862, blue DC with matching PAID and "10" (CSA Catalog type B) in circle on homemade cover to William Lovett, Tulahomia Tenn, 41st Regt Georgia Vol., Lieutenant Leonard, Manna's Brigade (Tullahoma Tenn), Very Fine, ex Kohn. Blue markings do not show up well on the scans, but they are indeed blue. $240.
William M. Lovett enlisted 3-4-1862 as a private and was mustered into Company E 41st Regt Georgia Infantry. He was listed as wounded 10-8-62 in Perryville KY, POW at Vicksburg MS 7-4-63 and paroled 7-6-63 with no further record.
Price: $240